Professional Upholstery Cleaning-
Southern CA
Kids, pets, guests, and general usage all cause wear and tear on your furniture. Regularly scheduled cleaning restores the beauty and extends the life or your upholstery by removing dirt, dust, and allergens trapped deep within the fibers. Our highly effective cleaning process is safe and healthy, and leaves your furniture refreshed and inviting.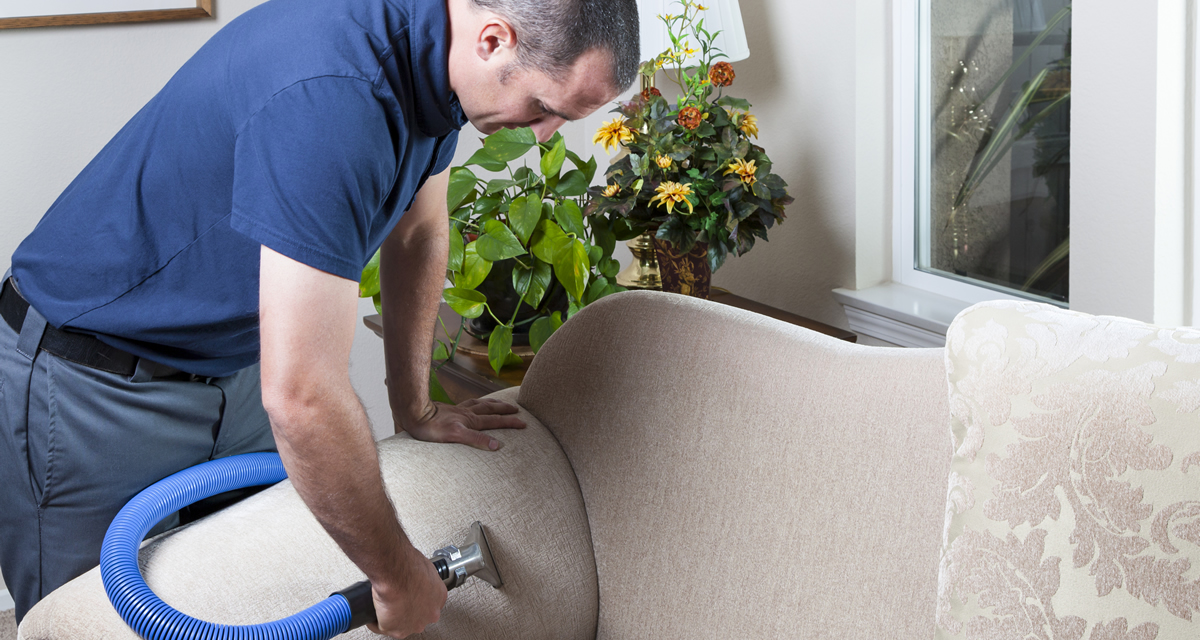 Customized Cleaning Methods
Our expert technicians are trained in proper cleaning solutions and methods. Upholstered furniture comes in a variety of materials and manufacturing methods. One cleaning process will not necessarily work for all upholstered furniture. Special considerations such as color fastness and dimensional stability of the fabric must be taken into consideration. AJC Building Maintenance provides the cleaning process that is right for your specific furniture.
Pre-Inspection

determine the level of soiling
look for damage
look for any potentially permanent stains

Before

move furniture not being cleaned
vacuum
pretreat stains and spills to emulsify problem areas

During
After

apply protective treatment (additional cost)
set up blower to speed drying time
post inspection with client to review the quality of service
Choosing to apply fabric protection is the best possible way to protect your new upholstered furniture and to keep it looking new. Treated upholstery will last longer, look better for longer, and clean easier. Manufacturer-applied stain protection doesn't last forever. Without protection, spills, dirt, and grime can become permanent stains. Fabric protection creates a protective barrier against soil and stains and has been shown to provide a barrier against the dirt and dust particles that cause excess abrasion that results in premature fabric wear.


No. We apply a non-allergenic, odorless spray to all surfaces of the upholstered item. The application 'wicks' into the fibers of the fabric. Fabric protection is invisible and undetectable once dry. 
AJC Building Maintenance services the Southern California area. For a FREE consultation and estimate on professional interior textiles cleaning services, call (805) 844-9458 or fill out our contact form. We look forward to hearing from you!