House and Home Cleaning - Southern CA
Residential Cleaning Services
What is it about clean, well-kept surroundings that makes people feel at home? When your environment, especially your floors and surfaces, look new, fresh and bright, you can feel good about enjoying some quiet time with the family or welcoming guests.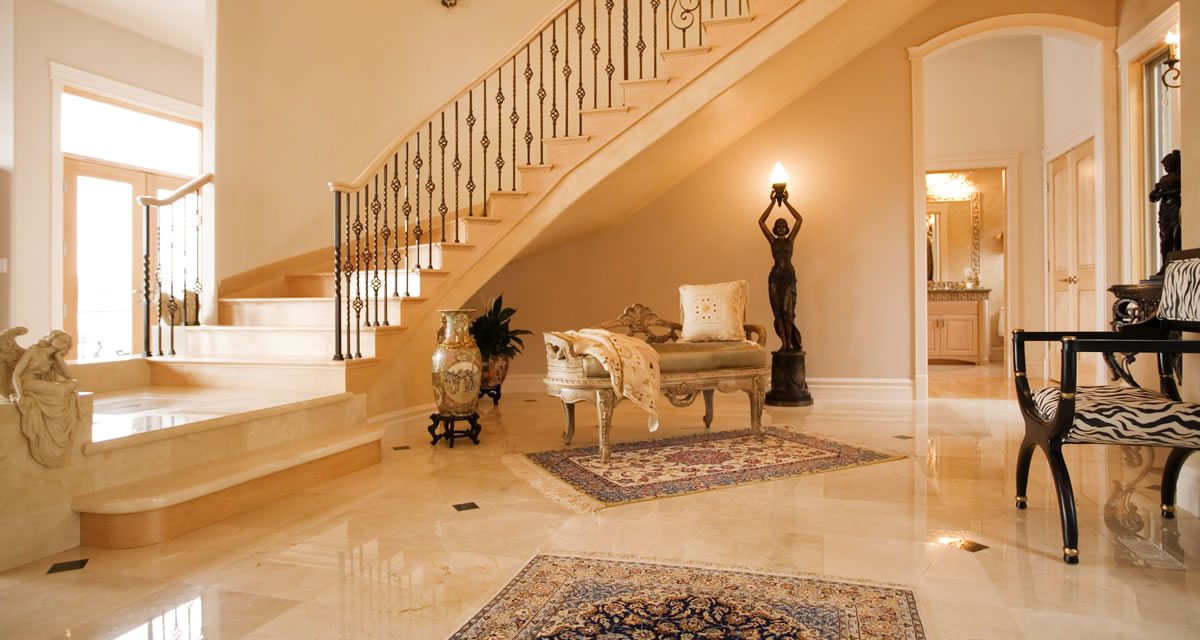 Residential Cleaning Services
We provide a wide variety of residential cleaning services, including floor cleaning, interior and exterior windows, light building maintenance, move in/out cleaning, carpet cleaning including spot removal and protective care, pressure washing, rain gutter cleaning, and more. We also provide regularly scheduled maintenance services like sweeping, mopping, vacuuming, dusting, trash removal, washing baseboards, sanitizing surfaces, and more.
| | |
| --- | --- |
| Regular Cleaning and Maintenance | Do your floors need to be stripped and waxed? Do your windows look sparkling clean and clear, inside and out? Are there any light maintenance needs around the house? Have you or your tenants recently moved in or out of a home? Does your driveway or patio need to be pressure washed? Do your gutters need to be cleaned? We provide these and other cleaning services, including regularly scheduled maintenance services. We can sweep, mop, vacuum, dust, remove trash, wash baseboards, sanitize all your kitchen and bath surfaces, and more |
| Carpet Cleaning | Regularly scheduled professional carpet cleaning can make such a difference in how you feel about being home. AJC Building Maintenance provides high-quality carpet cleaning services, from eliminating deeply embedded contaminants to removing stains and pet odors. Count on us for clean, fresh, inviting carpets. To learn more, visit our Carpet Cleaning page. |
| Upholstery Cleaning | Furniture wear and tear over the course of time is inevitable, but it can be significantly slowed with regular upholstery cleaning services. Kids, pets, special gatherings, and general use results in dirt, dust, and allergens trapped deep within the fibers of your upholstery. Professional cleaning gets these abrasive and destructive contaminants out, restoring the beauty your upholstery and preventing premature wear. We provide safe, healthy, high-quality upholstery cleaning services. To learn more, visit our Upholstery Cleaning page. |
| Stone and Tile Cleaning | Natural stone and tile looks elegant and impressive when it is properly maintained. We provide safe, effective general cleaning services for natural stone and tile countertops, floors, kitchens, baths, outdoor areas, and anywhere else natural stone is found in your home. We also provide specialized deep cleaning, protection, repair, and restoration services, as needed. To learn more, visit our Stone and Tile Services page. |
When acidic substances come into contact with the calcium carbonate in marble, it causes a chemical reaction called etching. If your marble has a polished finish, minor etches may be removed using a marble polishing compound.  Deep or numerous etch marks will require professional attention. Visit our Stone and Tile Services page to learn more.
Abrasive substances, such as dirt, grit, sand, and dust, combined with foot traffic take a toll on floors. For hard floors, use a dry, untreated microfiber dust mop or vacuum, every day when possible. Damp mopping is recommended for spills. To learn more, download our free Care Guide, available on our Stone and Tile Caring For It page. For carpets and rugs, vacuum often and download our free Care Guide, available on our Carpet and Interior Textiles Caring For It page.
We will be very careful around your pets or children, but please secure them away from our work area, if possible. To enable us to work efficiently, please clear floors and surfaces of toys, laundry, household clutter, and the like.
---
AJC Building Maintenance services the Southern California area. For a FREE consultation and estimate on residential cleaning and maintenance services, call (805) 844-9458 or fill out our contact form. We look forward to hearing from you!