Floor Stripping and Waxing - Southern CA
Floor stripping and waxing
Waxes and coatings give floors a temporary shine, but over time, these coatings can turn yellow, become scratched, turn dull, and attract dirt. Some companies strip away coatings, but fail to remove coatings entirely, resulting in an unsightly buildup. If your floors need professional attention that goes above and beyond that of your typical on-staff maintenance person or cleaning or janitorial service, contact AJC Building Maintenance. Our technicians undergo extensive training and know how to achieve the desired results. We provide specialized commercial floor stripping and re-waxing services so your hard surfaces can have a beautifully reflective, like-new appearance.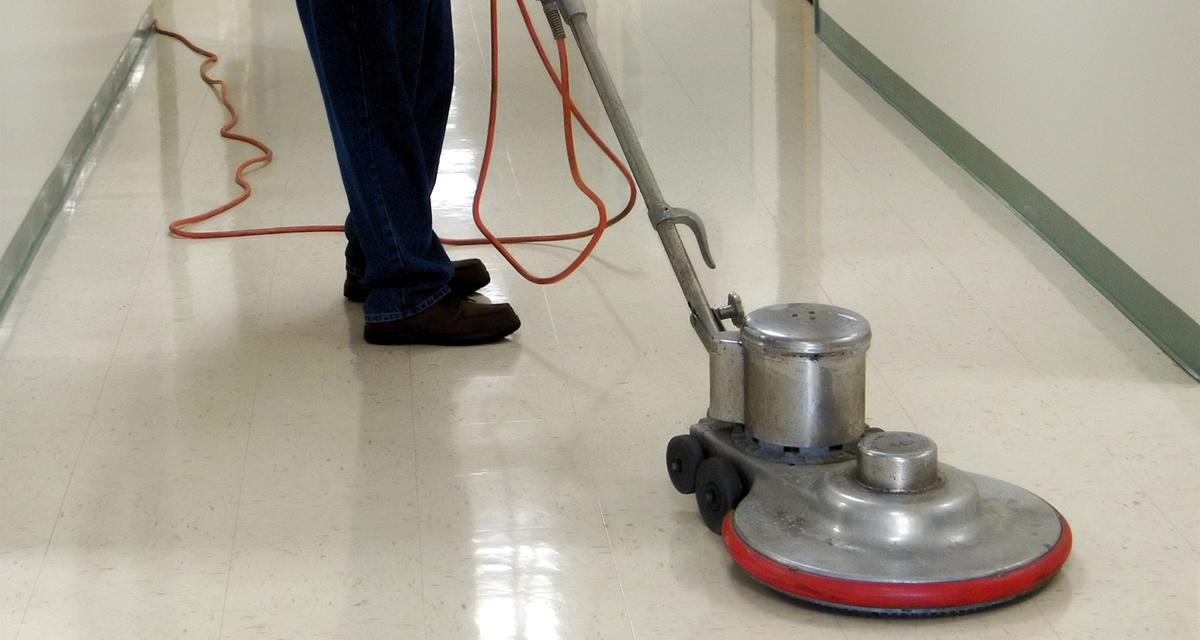 Stripping and Waxing Service Overview
We use a professional floor scrubber, as well as hand tools if needed, to completely remove any trace of old wax, dirt, debris, and contaminants. We mask and protect surfaces surrounding our work area and apply the proper number of coats for your particular type of floor. Our high-performance wax restores the shine and luster to your floors. 
Yes. Although we do strip and wax terrazzo floors, we recommend that you have us strip the terrazzo and then hone and polish to achieve a lasting, natural shine. We can seal your terrazzo to inhibit staining, but applying a penetrating sealer is not the same as applying a topical coating. A penetrating sealer is absorbed by the stone and filler material, and unlike waxes or coatings, it does not create a layer across the top of the terrazzo. True terrazzo restoration creates a shine without a top coat, and so it also eliminates the need to continuously strip and reapply coatings.
Yes, we do. How often your floor will need to be stripped and rewaxed depends on the level of use. We can do a free onsite consultation and estimate and come up with a plan that best suits your needs and budget.
If you are in Southern California and are in need of floor stripping and waxing services, we'd love to discuss your needs. Give us a call at  (805) 844-9458 or fill out our contact form. We look forward to hearing from you!