Disinfecting and Cleaning Services in Southern California
When it comes to viruses and other pathogens, places like casinos, schools, hospitals, fitness facilities, office buildings, and anywhere else humans congregate indoors can pose a potential health hazard if they are not properly decontaminated. Professional environmental cleaning and decontamination services are the safest way to ensure sanitizing solutions that can help restrict human exposure to viruses are properly applied. At AJC Building Maintenance, we are experienced in biohazard remediation. Our specialized disinfecting and cleaning services can help prevent the spread of infectious diseases.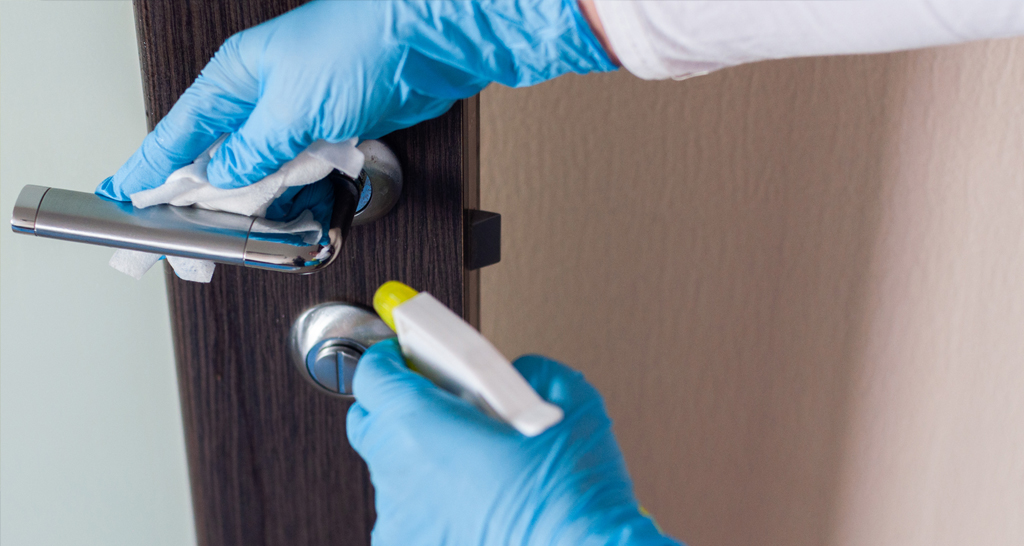 Keep People Safe With Disinfection Services
Pathogens, such as bacteria, viruses like Coronavirus, and other infectious diseases can be found on any surface, from doorhandles, faucets, and hand rails to phone systems, keyboards, and light switches to stone, tile, carpets, and upholstery. Pathogens can remain infectious on surfaces for days. Guests, patrons, students, residents, employees, and anyone coming in and out of your facility can pick up the infection without having symptoms and unknowingly spread to others. Professional disinfecting and cleaning services can help contain the spread of disease, keeping people safe.
CDC-Approved and EPA-Recommended Solutions and Methods
If a company guarantees to completely eradicate viruses and pathogens, they are exaggerating. However, a qualified company will consult with the Centers for Disease Control (CDC) and the Environmental Protection Agency (EPA) to ensure they are using the most effective solutions and the best possible application practices.

We have developed comprehensive training programs so that our technicians have a thorough understanding of how to properly select the most appropriate cleaning agents, appropriately utilize specialized equipment, and employ the tested and proven sanitizing and cleaning methods. Our disinfection procedures treat every surface in your building or facility, and we dispose of waste associated with cleaning in adherence to CDC and EPA recommendations.

---
AJC Building Maintenance services the Southern California area. For a FREE consultation and estimate on professional carpet and interior textiles cleaning, call (805) 844-9458 or fill out our contact form. We look forward to hearing from you!