Professional Mold Remediation Services in Southern California
A little mold on a shower curtain or around the rim of a drain is no big deal, but mold growing in large patches on a wall or your basement floor is a serious matter. If you have mold or suspect you may have a hidden mold problem, you may need professional mold remediation services. AJC Building Maintenance is experienced in mold testing and removal. We can safely and completely remove the mold in your home or business.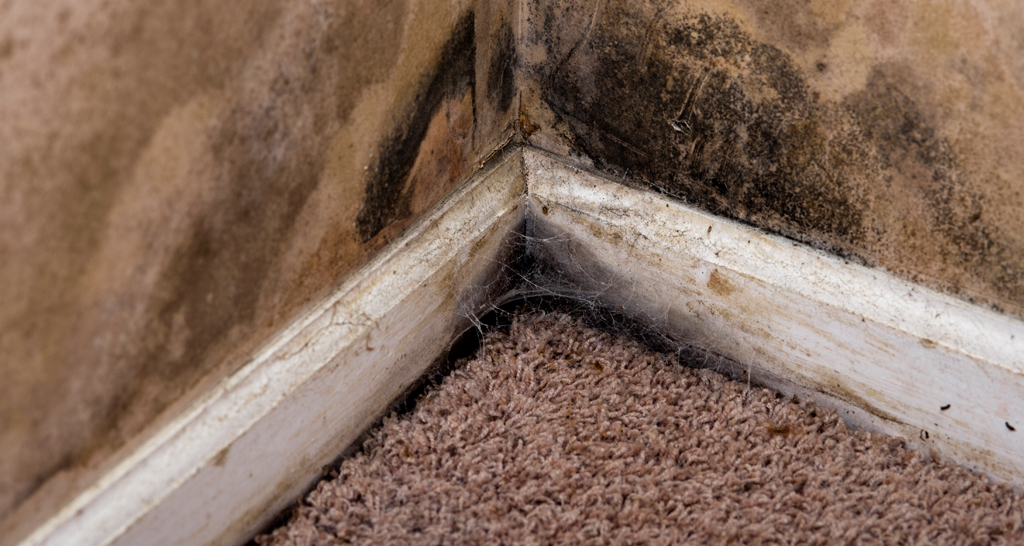 WHY PROFESSIONAL MOLD REMOVAL MATTERS
Improper mold remediation practices can be a health hazard, and if mold isn't removed completely, it will result in future mold growth. Hidden, unchecked mold growth can be especially problematic for people with asthma, compromised immune systems, infants, elderly people, and people with lung disease. Over time, mold can cause property damage and significantly reduce property market value.
Some people take a haphazard approach to mold — if you see it, clean it. While this approach may be adequate in circumstances where all the mold is on the surface and out in the open, there are no guarantees that a mold problem isn't escalating under, behind, or within surfaces. Cleaning only the mold you can see without addressing persistant moisture or humidity problems that caused the mold is a bad idea.
Our highly trained and qualified technicians will identify the cause of mold problems so that mold will not reappear after we provide mold remediation services. Once the cause of the problem is resolved, we can move forward with mold removal.
We wear the appropriate protective gear and seal off our work area with plastic sheeting to prevent mold spores from dispersing. Using the most appropriate commercial-strength equipment, such as HEPA air scrubbers, vacuums, and dehumidifiers, our technicians completely remove mold. Our negative air machines eliminate any stray mold spores. For every job we do, big or small, we properly dispose of any building materials we remove and thoroughly clean the existing structure and contents in our work area.
Our services may also include antimicrobial treatments, anti-mold and odor treatments, clearance testing, and environmental consulting, as needed.
---
AJC Building Maintenance services the Southern California area. For a FREE consultation and estimate on professional carpet and interior textiles cleaning, call (805) 844-9458 or fill out our contact form. We look forward to hearing from you!